8th Annual Fort Myers Beach Film Festival
April 22, 2014

-

April 27, 2014
Event Navigation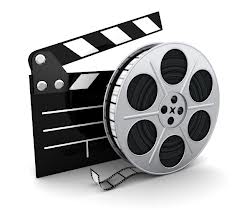 The Eighth Annual Fort Myers Beach Film Festival, a celebration of independent filmmaking and the visual arts, takes place April 23-27, 2014. Festivities begin with a "Fun in Flip Flops" sunset cruise from Fish Tale Marina the night before the festival as a way to welcome the visiting filmmakers who have submitted more than 100 independent films. An opening ceremony at 2:00 p.m. on Wednesday, April 23 is followed immediately by the first film screening at 3:00 p.m. at festival headquarters, Beach Theater, 6425 Estero Boulevard on Fort Myers Beach.
The traditional family favorite film on the beach will happen at sunset on Friday, April 25 directly behind The Outrigger Beach Resort, 6200 Estero Blvd. on Fort Myers Beach. This year's film will be the Disney Channel original production of "Teen Beach Movie."
Earlier on Friday, the festival will present an informative and educational workshop and luncheon entitled, "Self Propelled: An inside look at low budget filmmaking." The workshop begins at 11:00 a.m. and will take place inside the Beach Theater. On Saturday at noon, another luncheon invites film industry professionals for a panel discussion, also held at the theater. Tickets to the workshop and panel discussion are sold separately at $30 for the Friday workshop and $40 for the discussion among the invited filmmaking guests on Saturday.
Independent film screenings continue every day of the festival. Individual movie tickets at $6 or VIP packages for $100 that include the pre-festival sunset cruise party, access to the workshop on Friday and all of the film screenings may be purchased online at www.fmbfilmfest.com. The festival concludes with an award ceremony on Sunday, April 27 at 5:00 p.m. at Beach Theater.
Tickets for the pre-festival filmmaker welcome cruise, the workshops and luncheon are sold separately. For more information about the Eighth Annual Fort Myers Beach Film Festival or to purchase festival passes, contact the event staff at 239-314-9234, via email at info@fmbfilmfest.com or visit the website at www.fmbfilmfest.com.
Schedule:
April 22 – Filmmakers Flip Flops Cruise – 7:30pm at Fish Tale Marina.
April 23 – Ribbon Cutting – 2pm @ Beach Theater
Screenings 3pm, 6pm and 9pm daily thru Sunday.
April 25 – Self Propelled Workshop – 10:30am @ Beach Theater w/lunch.
April 26 – Industry Professional's Talk Fest 2014 Workshop – 10:30 am @ Beach Theater w/lunch.
April 27 – Awards