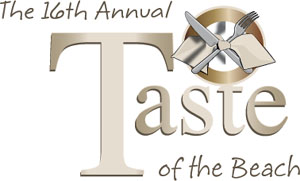 On Sunday, May 15, from 11 a.m. to 6 p.m the Fort Myers Beach Chamber of Commerce is hosting the 16th Annual Taste of the Beach at the Bay Oaks Recreational Campus.  This event promises to be one of the biggest events on the beach this year!  Not only will there be restaurants, live music, and plenty of entertaining activities, there will also be a business fair.  This year, the chamber has decided to combine the Taste of the Beach with its annual business expo in the form of a business fair.
This combination will allow chamber businesses to set up a booth and network, promote, and introduce the public to their products and services.  There will be many door prizes throughout the day.  The Grand Prize at this event includes a three-day/two-night stay at Pink Shell Beach Resort, private boat tour and a "progressive dinner" on the Beach with limousine service to the restaurants.
Entry to these prizes will be at particular business booths, and the registration for the Grand Prize can be found at the Chamber's booth.
This event is sure to be an excellent way to see all that Fort Myers Beach has to offer.  To see a full list of restaurant participants, entertainment, or for additional information, visit their official website at: http://www.tasteoffortmyersbeach.com
Tickets for the event are $5 per person with free admission for ages 12 and under. There is plenty of close parking.
For a map or directions to this event CLICK HERE
Information courtesy of: http://www.fortmyersbeachtalk.com
Photo courtesy of: http://www.tasteoffortmyersbeach.com