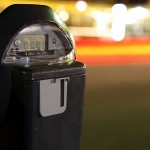 There is plenty of parking on Fort Myers Beach to accomidate everyone. Whether you are planning to stay for a short while, or for the night, parking is available.
Here is some information to help you know where and how much it is to park on Fort Myers Beach:
Fort Myers Beach Short Term Parking
Metered parking can be found throughout the beach. Every beach access has a few meters that provide you with some short or long term parking. Also there are meters located at Old Sand Carlos Blvd., Estero Blvd., Fifth Street, and Center Street.
Because these are short term parking facilities, each of these metered spaces are under a two hour limit. Each hour costs $2.00.
The meters on the beach are monitored from 9:00am until 6:00pm every day of the year. Violations will be issued to vehicles who have expired time limits, park for over two hours, or park in prohibited areas such as handicap spaces. Fines will be issues to vehicles with parking violations.
Fort Myers Beach Long Term Parking
Long term parking can be found at the lot under the Matanzas Pass Bridge on the north side of the island. Parking in this lot is $2.00 per hour and there is no time limit for this lot. Long term parking can also be found on all beach access streets.
Credit card machines are located at the beach accesses at Palm Avenue and Connecticut. Here you can find a Pay-and-Display machine allowing you to use your credit card for parking.
Prohibited Parking
• On the sidewalk
• In the wrong direction (against the flow of traffic)
• In a handicapped space without a valid permit
• In a fire lane
• In areas officially marked as prohibited
You can contact the Town of Fort Myers Beach at (239) 463-5888 to find out if where you are parking is legal or with any additional parking questions.
Information Source: Town of Fort Myers Beach, Florida