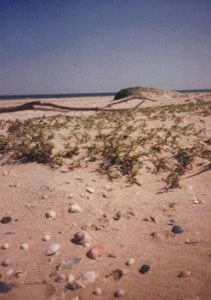 Searching for shells on Fort Myers Beach is a relaxing and very fun way to spend the day here in Florida. There are a few things that you will need to know to get the most out of your shelling experience. In this article we will talk about what you will need to shell, where the best places are to shell, and when the best time to go shelling on Fort Myers Beach is.
The Best Places to Shell on Fort Myers Beach
Shelling on the gulf-side of the beach is the best place to find great shells. Any area along the beach here offers a wide variety of shells. Whether you wish to shell at the edge of the water, in the sand several feet up from the water, or in the water around low-tide, you are sure to always find some great shells.
The Best Time to Shell on Fort Myers Beach
You can find great shells any time of day on Fort Myers Beach, however low tide is often the best time to find great and unique shells. During low tide, the water is very shallow allowing you to see a lot of the ocean floor. This shallow water exposes shells that are hidden during regular and high tide. Another great time to shell is after a storm on the beach. However, it is important to not shell during a storm that is producing lightening and large waves. It is best to wait until the storm has completely cleared the area to begin shelling.
The Best Way to Shell on Fort Myers Beach
Shelling is quite simple and all you really need is a bag, bucket, or container to collect the shells that you find. Some other equipment that may be helpful while shelling are water shoes, a shovel, and a bottle of water to keep you cool and hydrated.
What to know about Shelling on Fort Myers Beach
The Florida Shelling Laws are put in place to make sure that our wildlife habitats are preserved. If you find a shell that contains any specimen whether it may seem to be alive or not, you are outlawed from removing these specimens from the beach. You are also not allowed to remove any sea urchins, starfish, or sand dollars.
Also, Fort Myers Beach asks that all of its visitors only remove a small number of shells from our beach. Only take the amount of shells that you will use and appreciate. It is important that no one takes buckets of shells, because if everyone did that, the shelling on Fort Myers Beach would loose its appeal and value.
So please enjoy your time shelling on Fort Myers Beach, and remember to respect the wildlife habitats.